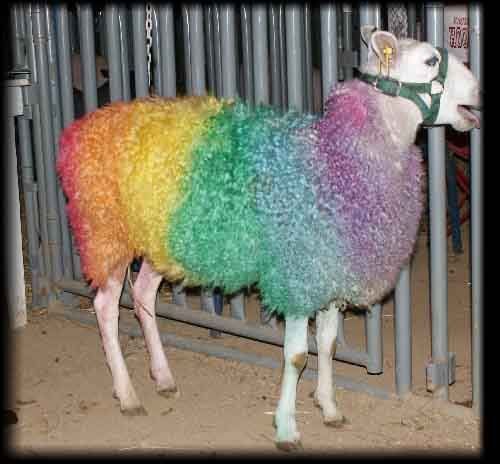 First you have to start with a clean washed sheep
So the day before wash your sheep with some dish soap
to wash out the grease and dirt
She needs to be pretty dry
If you can shear her belly before you wash her
--makes it easier for her to dry and looks better!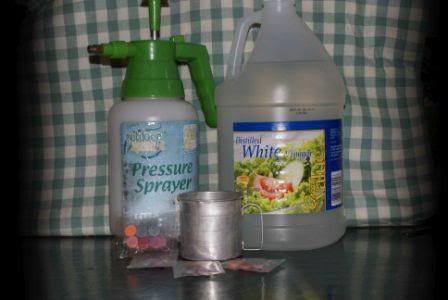 You need easter egg dye 4 or 5 packets
Some coffee mugs ( to mix the dye in )
A pressure sprayer
Some white winegar
Just measure with the alum cup - use glass mugs
Set out your coffee mugs and put 4 or 5 color tabs of matching color in each mug
Pour 1/2 cup vinegar in each mug
Let it dissolve - it bubbles!
If it seems it needs more vinegar just add a little more
Fill the mug with hot water and put in the pressure sprayer
rinse out the mug with more hot water and pour that into the sprayer as well!

Add more hot water to the sprayer till you think you have enough to do that color on your sheep


Start with one color and spray your sheep with the dye
She is going to shake some off
So you might get colored!!
Spray till you run out of color and rinse out your sprayer and move on to the next color!
Try to plan where all the colors are going to go
and you will end up with a rainbow sheep
So Much Fun
I had people stop and take pictures right at the farm
I bought one to the fair and the visitors loved it!