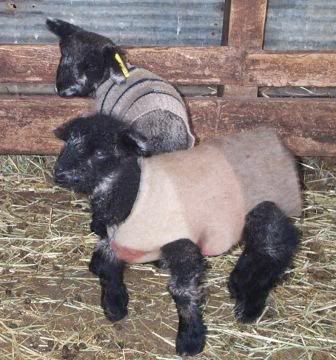 How to make Lamb wooly blankets for your newborn lambies!
Only Supplies needed are old wool sweaters!
and a sewing machine If you want to sew the chest part

Cut out your sweater a square 16" x 16"
Fold in half and cut some leg holes and sew about 8 to 10 inches in the front corner to close it in the front and make it warmer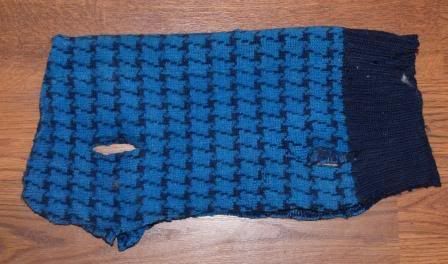 Babies love beening warm! Important !!! If you want to use the covers on a different Lamby - wash in hot water so it doesn't smell like another ewes Baby!