---



I am very grateful for so many things in my Life!

I have a little farm
I get to raise sheep have horses- dogs - cats.

I am so glad to be here .






I am making my life happy and I am so happy with my friends- family .


I am grateful for my children
That I had them - and having them part of my life.





I am grateful for being a substitute teacher and getting to be a part of the day for so many children in the Shiawassee County.




I am grateful for working at The Home Depot in Owosso Mi.
I get to learn so much about the things I need to know so I can fix up the farm, and the house I live in.





I am grateful for all my pet sitting clients who trust me with their loved ones.






I am grateful for having a web site to sell my sheep and wool so I can continue to raise sheep and enjoy everything that is so wonderful about them




I am grateful for my health and for good friends.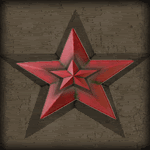 Katrina Benjamin (The Sheepy Lady)
---